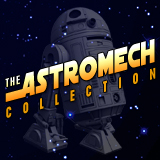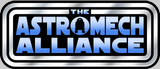 Building R2: A Documentary
Building R2 is a documentary about the R2 Builders Club, a group of fans dedicated to building their own droids from the Star Wars Saga. Follow the story of a few fans who's hobby landed them the opportunity to work on Star Wars: The Force Awakens, and more! Full Report!

R2-D2 Light-Up Hydro Ball
Here's a new gimmicky pool toy that lights up. Found this at Toys "R" Us but you can find them just about everywhere that sells pool toys. The price is $10, and will most likely be $3 come fall.

R2-D2 Tsum Tsum Car
Just when you thought you had it all, Disney releases this ridiculous Tsum Tsum car. Is it me or are they just really reaching here?



Life-Size R2-D2 Figure By Sideshow Collectibles
The Limited Edition R2-D2 Life-Size Figure features a brand new sculpt of our old friend. More realistic than ever before, this representation features screen accurate lights and sounds. The lights and sounds can be triggered with the included remote control that stores in a hidden compartment just next to the speaker. For those wishing to add even more depth to the story of R2, his dome can be rotated to the right and left, along with the holographic projectors.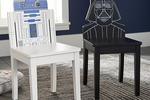 R2-D2 Play Chairs
Sized just for kids and with iconic Star Wars? inspired design, these chairs are the perfect addition to their playroom work tables. They'll have fun making crafts and reading stories while atop either Darth Vader? or R2-D2?. Expertly crafted with solid rubber wood and medium density fiberboard, these chairs will effortlessly survive years of wear and tear. Available now at Pottery Barn!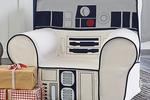 The R2-D2 Anywhere Chair
Get your kids this iconic Anywhere Chair featuring a favorite Star Wars? character like R2-D2?. Boasting a neutral color palette and sleek design, our chair is the perfect way to update their space with galactic-inspired comfort. Your little one can easily tote their chair around the house thanks to kid-friendly handles and our lightweight material. Make it theirs with optional personalization in up to 9 characters. Available now at Pottery Barn!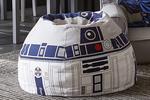 R2-D2 Bean Bag
This comfy kid-sized seat is the perfect galactic addition to any room's decor. Created with snuggles and relaxation in mind, our beanbag features the iconic Star Wars? character, R2-D2?. The playful slipcover zips off for easy cleaning, while our woven cotton percale fabric will withstand light years of wear and tear. Now available at Pottery Barn!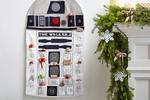 R2-D2 Advent Calendar
This advent calendar adds excitement to the Christmas countdown ? oh what fun! The exclusive Star Wars? design features true-to-film character details for a playful addition to your holiday decorations. Available now at Pottery Barn!



Takar Tomy Star Cars R2-D2 Scooter Bike
Here's a new item coming later this year from Takara Tomy in Japan. Its the Star Cars R2-D2 moped scooter!