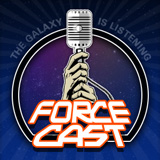 R2-D2 Focused Collectible News
---
R2-D2 Harlem Shake Video

By now I'm sure you are all familiar with the Harlem Shake viral video craze. I'm not sure we all quite understand it but everyone is jumping on the bandwagon and creating them. Here's a kickin' version featuring vintage Star Wars R2-D2 and some of his other friends.



---
---


R2-D2 Car Wraps

Your daily drive is about to get a whole lot more interesting, with Star Wars FanWraps!

---


R2-D2 Boxers

Now available at Target for only $8.99, R2-D2 Boxers. I'm pretty sure you can now clothe your entire body with R2-D2 themed articles of clothing.


---
---