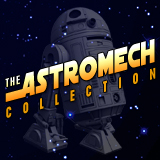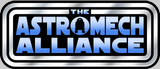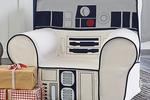 The R2-D2 Anywhere Chair
Get your kids this iconic Anywhere Chair featuring a favorite Star Wars™ character like R2-D2™. Boasting a neutral color palette and sleek design, our chair is the perfect way to update their space with galactic-inspired comfort. Your little one can easily tote their chair around the house thanks to kid-friendly handles and our lightweight material. Make it theirs with optional personalization in up to 9 characters. Available now at Pottery Barn!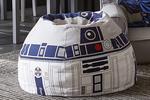 R2-D2 Bean Bag
This comfy kid-sized seat is the perfect galactic addition to any room's decor. Created with snuggles and relaxation in mind, our beanbag features the iconic Star Wars™ character, R2-D2™. The playful slipcover zips off for easy cleaning, while our woven cotton percale fabric will withstand light years of wear and tear. Now available at Pottery Barn!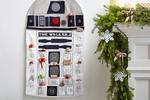 R2-D2 Advent Calendar
This advent calendar adds excitement to the Christmas countdown – oh what fun! The exclusive Star Wars™ design features true-to-film character details for a playful addition to your holiday decorations. Available now at Pottery Barn!



Takar Tomy Star Cars R2-D2 Scooter Bike
Here's a new item coming later this year from Takara Tomy in Japan. Its the Star Cars R2-D2 moped scooter!
eMail | R2D2Central.com