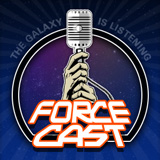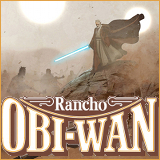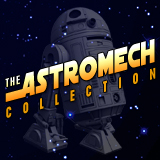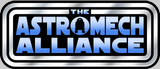 ---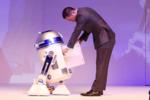 New R2-D2 Refrigerator Delivers Cold Drinks To You
|

A company in Japan has released a video showcasing a R2-D2 Refrigerator they plan to release next year. The price is yet to be determined but I'm going to guess this piece will be several thousand. The idea is cool but, I'm just not impressed with the speed of the droid itself. My three year old can make beer runs faster than this thing.
---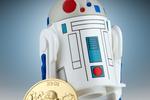 R2-D2 Droids SDCC 2015 Exclusive Jumbo Figure
|

To commemorate the May the 4th and the 30th Anniversary of the Star Wars: Droids Animated Series, Gentle Giant Ltd is happy to announce one of their Star Wars San Diego Comic Con 2015 Exclusive Droids R2-D2 Kenner Inspired Jumbo Figure!
---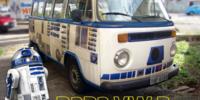 R2-D2 Theme Wrapped VW Bus
|

Check out this awesome old school VW bus that has been given a nice Star Wars R2-D2 themed update! There's a nice tutorial on how this project was completed right here.
---
---





First Look At Gentle Giant's Upcoming Life-Sized Classic Kenner Artoo-Detoo Monument Statue
|

Am I shrinking or are the action figures getting LAAARRRGGGEERRR?! Gentle Giant had this gem stuck in with all of the regular R2-D2's on display up in the R2 Builders room. The most popular question, will the head click when you turn it? Photos courtesy of Rebelscum.com.
---
---
---
---
---




Gentle Giant San Diego Comic-Con Exclusive Is A Jumbo Kenner Droids Artoo-Detoo
|

After a collectors panel presentation at Celebration Anaheim, Gentle Giant Ltd put their upcoming 2015 San Diego Comic-Con exclusive Jumbo Kenner Droids Artoo-Detoo (R2-D2) action figure on display for the first time. Click the thumbnails above to have a closer look. Images courtesy of Rebelscum.com.
---



Sideshow's R2-ME2 Exhibit At Celebration Anaheim 2015
|

From time to time, Sideshow Collectibles hosts an exhibit that sees artists transforming one of their figures into a one of a kind work of art. The R2-ME2 exhibit was put up for public display in their booth at Celebration Anaheim and it stopped people dead in their tracks. Follow this link to have a closer look at the entire display at Rebelscum.com!
---

Washington Nationals Star Wars Day Features Free R2-D2 Koozie
|

July 19th 2015 will be Star Wars Day for the Washington Nationals baseball team. Unlike the other theme nights, Star Wars Day will not require the purchase of a special ticket to receive the giveaway, an R2-D2 can koozie for the first 25,000 fans. Nationals chief revenue and marketing officer Valerie Camillo said the Nationals are not celebrating Star Wars Day on the more traditional date of May 4 because the team wanted more kids, who will be out of school by Jul 19, to have the opportunity to experience the event.
---
Artoo In Love
|

Follow our intrepid, droid-hero R2-D2 as he tries to find love in our galaxy.


---
eMail | R2D2Central.com