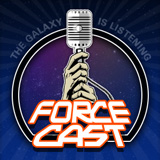 New R2-D2 Mr Potato Head To Be Released

This is not a rehash from Hasbro. Hasbro and Disney have agreed to license out this line to PPW Toys. R2-D2 is included in the first wave, along with Yoda, a Stormtrooper, and Vader. Click here for the full press release.

---
---
---
---
---



R2-D2 MimoPowerBot By Mimoco

R2-D2 MimoPowerBot™ is a portable rechargeable backup battery that powers up smartphones, tablets, and other 5V mobile devices on the go.

---


R2-D2 Carved Into The Tip Of A Crayon

Etsy seller "CarvedCrayons" created this unique collectible that you won't find in the local toy aisle. This R2-D2 was hand carved from a large size Crayola crayon which is slightly bigger than the standard size. You can purchase a plain white version, or one with extra colors applied via melting wax from other crayons. Click here to check it out and order one for yourself!

---
---
eMail | Collecting HQ