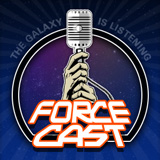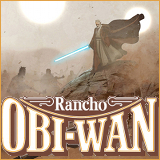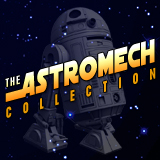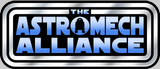 Washington Nationals Star Wars Day Features Free R2-D2 Koozie
|

July 19th 2015 will be Star Wars Day for the Washington Nationals baseball team. Unlike the other theme nights, Star Wars Day will not require the purchase of a special ticket to receive the giveaway, an R2-D2 can koozie for the first 25,000 fans. Nationals chief revenue and marketing officer Valerie Camillo said the Nationals are not celebrating Star Wars Day on the more traditional date of May 4 because the team wanted more kids, who will be out of school by Jul 19, to have the opportunity to experience the event.
---
Artoo In Love
|

Follow our intrepid, droid-hero R2-D2 as he tries to find love in our galaxy.


---
---




R2-D2 Kraft Macaroni & Cheese Box And Store Display
|

Here are some images of what is currently available in most food stores across the US from Kraft. They're running a Star Wars promotion and have several character based branded boxes including R2-D2. Certain stores also have these giant R2-D2 promotional bins made to hold boxes or in most cases the smaller microwavable cups, which are also branded for the promotion.
---


R2-D2 & C-3PO Xbox Controllers
|

These Star Wars Xbox One wired controllers feature custom graphics on the center plate, and the Rebel Alliance symbol emblazoned on the handle. They come complete with dual rumble motors, impulse triggers and a 9.8 foot cord. Due to hit retail on April 30th 2015, you can pre-order a set right here.
---
---
---
---
---
---





R2-D2 Power Tube By Mimoco
|

Coming from a galaxy far, far away…Star Wars X MimoPowerTube. Now you can power up your smartphone with R2-D2 MimoPowerTube backup battery. Get one here at mimoco.com for only $29.99
---
eMail | R2D2Central.com