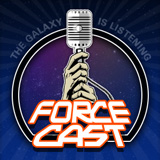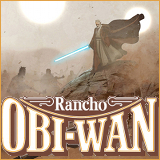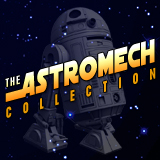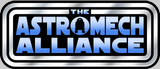 ---


R2-D2 3D Wall Figure Coming From Bandai
|

Bandai will be offering this 1:1 scaled R2-D2 3D wall figure next year in Japan for around $300. However you only get the front half of R2-D2. The back side does not exist, and has been removed perhaps to save space and cost on the offering which includes built in sounds with a motion detector to trigger them.
---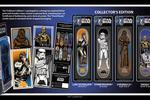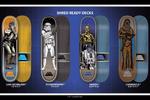 R2-D2 & C-3PO Skateboard Deck From Santa Cruz
|

Santa Cruz Skateboards™ teamed up with Lucasfilm™ to present a new offering of Special Edition Star Wars™ collection of Decks and Cruzers. Known for some of the most incredible graphics in skateboarding history, Santa Cruz has created new, exclusive renditions of your favorite characters. The Star Wars Droids "Collector's Edition" is packaged in an action-figure, toy inspired blister pack and includes a laser etched numbered deck, matching laser cut Certificate of Authenticity, and even poster of the artwork that is on the deck. Also available in our "Shred Ready" version which is only the deck, without the with certificate of authenticity and blister packaging. Get yours at the NHS Fun Factory!
---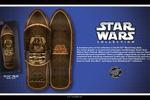 R2-D2 Wood Inlay Skateboard Deck From Santa Cruz
|

The entire R2-D2 Inlay graphic is constructed using Mapa Burl, Rustic Burl, Padouk, Rosewood, Movingui and Walnut Burl wood veneers that are then individually hand assembled. These incredibly unique decks are laser serial numbered with matching numbered Certificates of Authenticity and encased in its own custom foil printed and embossed, foam lined display box- a must have for both Star Wars™ and Santa Cruz Skateboards™ collectors. Get yours at the NHS Fun Factory!
---




Star Wars R2-D2 Coleman Camping Lantern Helps Keep The Bears Away
|

Found this gem posted in the dedicated R2-D2 focus collectors thread over at Rebelscum.com. Toru Komuro posted the image mentioning he had obtained one. From where I have no idea, if you figure it out let me know!
---


Star Wars R2-D2 Leather Guitar Strap By Peavey
|

Grab everyone's attention at the next band practice with this cool new leather guitar strap featuring R2-D2. Available from Peavey for only $39.99, they also have many other Star Wars designs available to suit all fans.
---
---



R2-D2 Carry On Suitcase Exclusive From Think Geek
|

Here is another nice looking piece of R2-D2 luggage available now at Think Geek. It's got a telescoping handle and 360 swivel wheels for quick maneuvering in any air, sea, or spaceport you happen to be travelling to (or from). Priced at only $79.99, these are a must have for traveling to your next convention!
---
---



Hallmarks Christmas Caroling R2-D2 Musical Cookie Jar
|

Check out this cool new Christmas themed R2-D2 cookie jar from Hallmark. When you remove the lid R2-D2 "whistles" Jingle Bells, Deck the Halls and We Wish You a Merry Christmas. Available both at retail and online, he can be yours for only $29.95. Special thanks to Chickaphant for the heads up!
---
---


R2-D2 And Darth Vader Holiday Cocoa Mug Set
|

These sets have mainly been reported as being found at Walmart, but I saw these at Toys "R" Us the other night near the check out. Basically two mugs + two packs of hot chocolate mix = happy Star Wars fan(s).
---
---


R2-D2 iHome Mini Portable Speaker
|

Any fan of Star Wars will flip over this mini rechargeable speaker featuring R2-D2! Connect any audio device via line-in jack to enjoy high-quality sound in a small, space-saving speaker. I saw these at Toys "R" Us the other night for about $25.
---
---
eMail | R2D2Central.com