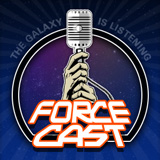 ---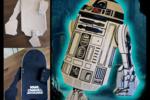 R2-D2 Skateboard Painting

Here's a cool piece done by artist Mark Carrol. He custom cut the board and painted it all to create this one of a kind unique collectible. Mark has done many other Star Wars characters on skateboards if you are interested in adding any pieces to your own collection. Just visit his Facebook page here, and tell him Dustin sent ya!

---
---
---
---
---
---




R2-D2 Ladies Yoga Pants Now Available At ThinkGeek

ThinkGeek is giving R2-D2 legs with these new ladies yoga pants. The right leg of these yoga pants is decorated with a details from R2-D2. Featuring a blue fold-over waist printed with a repeat of his dome. You can order a set right here for $39.99ea.

---


New R2-D2 Mr Potato Head To Be Released

This is not a rehash from Hasbro. Hasbro and Disney have agreed to license out this line to PPW Toys. R2-D2 is included in the first wave, along with Yoda, a Stormtrooper, and Vader. Click here for the full press release.

---
---
eMail | Collecting HQ