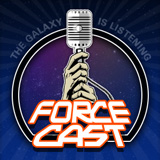 ---
---


Two Foot R2-D2 Light-Up Tinsel Display

R2-D2 will decorate your front lawn in Star Wars style! Featuring 50 festive lights that will add a touch of astromech class to any Christmas, the Star Wars R2-D2 24-Inch Light-Up Tinsel Display was created for both indoor and outdoor use. It features a 24-inch tall R2-D2 wearing a Santa hat that lights up just like the rest of the droid. Click here to order yours today!


---
---
---


Pimp2-D2 Available At New York Comic Con

From Rebelscum.com : Tenacious Collective will give collectors attending this year's New York Comic Con the chance to take home a new, and totally limited action figure based on Jason Chalker's Pimp2-D2 character. If you are attending the East Coast's biggest pop culture event, you'll want to check out booth 208 on Friday, October 11th between 4:30-5:30 PM EST. This figure will sell out at $50 a piece.

---

World Record Night At Rancho Obi-Wan

Join Steve Sansweet, and James Arnold Taylor at Rancho Obi-Wan for a one night event celebrating being recognized by GUINNESS WORLD RECORDS® 2014 as housing the galaxy's largest collection of Star Wars memorabilia!

---
---



Petco R2-D2 Squeaky Chew Toy For Dogs

Well I didn't see this one coming. My wife went to get cat food and came home with this cool new squeaky chew toy for dogs in the form of R2-D2! Made from a durable fabric the chew toy has 5 different squeakers embedded in different panels as shown on the back. Check out more of what Petco has to offer for pets, right here in the slideshow over at Starwars.com!

---
eMail | Collecting HQ