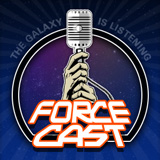 ---


R2-D2 DIY High Heels

Instructibles.com have posted instructions on how you too can create your own R2-D2 high heels. Complete with electronics, these shoes are sure to turn heads and give you complete geek creed!


---
---


R2-D2 USB Flash Drive From Tribe

One of the most famous characters of the Star Wars saga, this R2-D2 is made out of soft rubber with exceptional attention to detail. The new Star Wars USB flash drive by Tribe has 8GB of memory capacity and an additional gigabyte of online storage for automatic backups. They're only available in Europe it appears. They're €19,90 each and also include 7 additional characters in their current line up. Which includes, Darth Maul, C-3PO, Yoda, Chewbacca, Boba Fett, Darth Vader, and a Stormtrooper. Click here to check them out.


---
---


Megan Fox Joins Twitter Admits Owning Life Sized R2-D2

Megan Fox recently joined Twitter after she heard that her death was trending on the popular social media platform. Once confirmed and verified by Twitter as the actual Megan Fox, she sent out a few tweets. One of them was about the fact that she owns a life size R2-D2, and she included a photo. Just more proof that "Chicks dig the dome!" You can see her original tweet here.


---
---


2012 Wind Up R2-D2 Christmas Patch

Scored this fun and festive patch recently from my fellow R2-D2 collector Hideki Shima. It was created exclusively for the Moisture Farmers 2012 Christmas party.


---




R2-D2 Dome Cake Topper

Here's the fondant R2-D2 dome that adorned my 40th birthday cake. Created by my wife, it is a unique one of a kind collectible!


---




R2-D2 Disney Dessert Mug

Here's one that's been out a while but only available at Disney. It's a pretty big mug and was used for certain desserts you could order at Disney. They of course came in a separate container that slid into the R2-D2 mug to avoid messy transportation home. I think eventually this item became available at most of their novelty shops, minus the dessert. Scored this one for my 40th Birthday from Jill and Cullen, thanks!


---


R2-D2 Zombie Artwork

Got this from my pal Josh V. from the Cleveland, OH area. I have no idea who the artist is. He mentioned picking it up from an artist booth at some kind of a zombie con or walk?


---
eMail | Collecting HQ