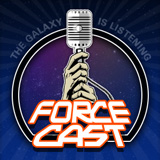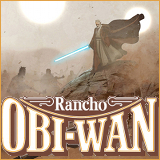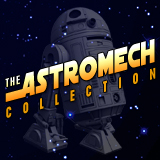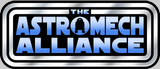 ---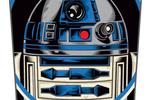 Exclusive R2-D2 Skateboard From Santa Cruz
|

Here's a great image of the San Diego Comic Con 2015 Santa Cruz exclusive R2-D2 skateboard. Limited to 115 pieces, and priced at $100, it is a painted version with a different shape of their earlier wooden inlay board they did last year as seen here. I'm desperately in need of one if anyone reading can help!
---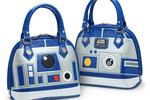 Keep All Your Secrets Safe In This R2-D2 Dome Purse
|

This little R2-D2 Dome Bag comes with a combination of blue, white, and silver faux patent leather. It has a double-zipper closure for ease of access and metal feet on bottom to prevent wear and tear. You have to provide the bloops, beeps, and happy whistles. Get yours right here at Thinkgeek.com!
---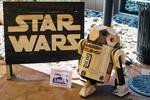 Custom R2-D2 Created From Wooden Pallets
|

Not sure how we missed this but the winner of last year's Farmington library's Pallet Throwdown was a full-scale replica of R2-D2, complete with lights and sound, courtesy of an iPod that played the robot's distinctive beeps and whistles. I wonder if Steve Sansweet has it in his collection yet :-)
---
---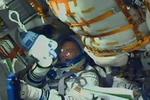 R2-D2 Is Chillin Up On The International Space Station
|

A recent rocket launch in Russia sent up three new Astronauts as well as a plush R2-D2. The iconic Star Wars character was a gift from one of the astronauts children prior to the flight. R2-D2 created a visual for the astronauts of when they were entering space as he started to float as gravity quickly disappeared.
---





New Remote Controlled Micro R2-D2
|

Wow look at this super small remote controlled R2-D2 that is just over one inch tall with both lights, and sound included. This super small astromech charges in only ten seconds for close to one minute of play. Available this fall for around $30.
---
---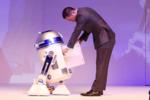 New R2-D2 Refrigerator Delivers Cold Drinks To You
|

A company in Japan has released a video showcasing a R2-D2 Refrigerator they plan to release next year. The price is yet to be determined but I'm going to guess this piece will be several thousand. The idea is cool but, I'm just not impressed with the speed of the droid itself. My three year old can make beer runs faster than this thing.
---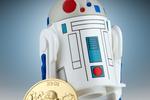 R2-D2 Droids SDCC 2015 Exclusive Jumbo Figure
|

To commemorate the May the 4th and the 30th Anniversary of the Star Wars: Droids Animated Series, Gentle Giant Ltd is happy to announce one of their Star Wars San Diego Comic Con 2015 Exclusive Droids R2-D2 Kenner Inspired Jumbo Figure!
---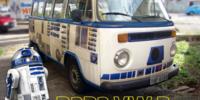 R2-D2 Theme Wrapped VW Bus
|

Check out this awesome old school VW bus that has been given a nice Star Wars R2-D2 themed update! There's a nice tutorial on how this project was completed right here.
---
---





First Look At Gentle Giant's Upcoming Life-Sized Classic Kenner Artoo-Detoo Monument Statue
|

Am I shrinking or are the action figures getting LAAARRRGGGEERRR?! Gentle Giant had this gem stuck in with all of the regular R2-D2's on display up in the R2 Builders room. The most popular question, will the head click when you turn it? Photos courtesy of Rebelscum.com.
---
eMail | R2D2Central.com