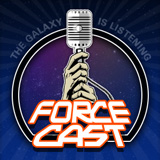 ---
---



R2-D2 MimoPowerBot By Mimoco

R2-D2 MimoPowerBot™ is a portable rechargeable backup battery that powers up smartphones, tablets, and other 5V mobile devices on the go.

---


R2-D2 Carved Into The Tip Of A Crayon

Etsy seller "CarvedCrayons" created this unique collectible that you won't find in the local toy aisle. This R2-D2 was hand carved from a large size Crayola crayon which is slightly bigger than the standard size. You can purchase a plain white version, or one with extra colors applied via melting wax from other crayons. Click here to check it out and order one for yourself!

---
---
---
---



R2-D2 Measuring Cup Set From ThinkGeek

ThinkGeek does it again with this all new measuring cup set designed to look like R2-D2! Perfect for any Star Wars fan in the mood to bake up some wookiee cookies!

---


R2-D2 Swim Trunks Available At Hot Topic

Guys can now get in on the fun of sporting some R2-D2 trunks at the beach with these new R2-D2 board shorts available over at Hot Topic. One thing I noticed though is that the backside print does not match the back of R2-D2. They used the front design shown on both sides, super lame.

---
eMail | Collecting HQ