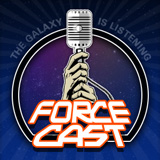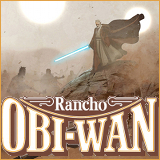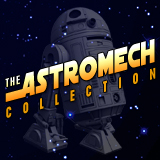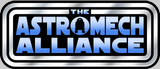 ---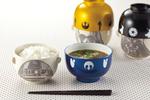 R2-D2 Rice And Soup Bowl Set Available On Amazon
|

This R2-D2 rice and soup bowl set is available on Amazon through a third party vendor for $46.52 + $12.70 shipping. That's kind of high when you think about it, but for some items that are only available in Asia, this might be an option for you.
---
---
---
---
---






Felt R2-D2 Bag Available On Etsy
|

Check out this custom felt R2-D2 bag available from a seller in Moscow, Russia via Etsy. This bag is made of fine quality wool felt, and decorated with prints, and embroidery. The bag is designed with attention to details, is padded, and keeps it's shape well. The bag also has a removable adjustable strap and inner pocket. Get yours today right here on Etsy for only $185.
---
---





SideShow's Sixth Scale R2-D2 Images
|

Our friend Aryet received his sixth scale R2-D2 from SideShow and shared some images on his Facebook page. Be sure to check it out and like it to keep up to date with his amazing finds!
---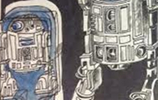 Watercolor Art Of Vintage Carded R2-D2
|

I had to share this cool piece I got off of artist Randy Walker. It's our favorite droid on that classic vintage black Kenner card, only done in watercolors and pen. I included a lighter for scale, so you could see how big it actually is. He's done many other characters, and after getting this piece, I highly recommend adding some to your own collection!
---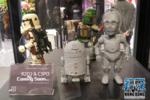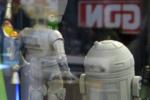 R2-D2 & C-3PO Hybrid Metal Figuration By Hero Cross
|

These really cool, squatty R2-D2 & C-3PO figures popped up in my facebook feed recently courtesy of Star Wars Hong Kong's recent trip to Toy Soul 2014. The figures are being manufactured by Hero Cross, and there are already 4 figures available (Darth Vader, Boba Fett, Shadow Trooper, Storm Trooper) on their website in addition to the upcoming Sandtrooper, R2-D2 & C-3PO displayed at the toy show.
---






Star Wars Revoltech #004 - R2-D2 By Kaiyodo
|

Here comes Star Wars Revoltech R2-D2! Everyone's favorite plucky astromech droid is on the way! He's about 3.95" (10cm) tall, and comes with an add-on pull-back action attachment so he can scoot around on any smooth surface! The "eye" light will also change color as you turn his head, and check out those flexible ankles!
---
---
eMail | R2D2Central.com