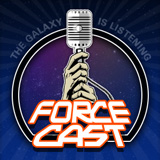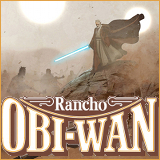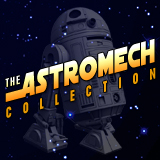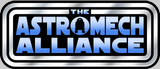 R2-D2 Focused Collecting News
---


Star Wars R2-D2 TV Remote Control
|

The Star Wars branded remote controls are available in ten iconic characters including: Darth Vader, Storm Troopers, R2-D2, C-3PO, Luke Skywalker, Princess Leia and Han Solo. Customers can use their Star Wars branded remote control to find their favourite movie from the iconic collection to watch on demand or via the dedicated Star Wars channel. Full details here!
---



For Sale: R2-D2 Star Tots From Star Wars Celebration
|

I've been going through some things and realized I have two each of the R2-D2 Star Tots. So I figured I would offer them up to another collector out there who may need them. Or perhaps you are looking for a gift for someone this holiday season? These Star Tots are available as a set for $60.00 that includes free S&H anywhere in the United States. Pease email me (Dustin@theforce.net) if you are interested.
---




Fox Racing Star Wars R2D2 Limited Edition Helmet
|

Fox is excited to be releasing new, limited edition, R2D2-inspired V3 Helmets and V1 Youth Helmets just in time for Star Wars: The Force Awakens. The V3 Helmet is trusted by the best starship fighter pilots out there, while the Youth V1 Helmet offers pro-level protection for the Jedi of tomorrow. Both helmets are designed to look just like Luke Skywalker's iconic sidekick, R2D2. You can search from here to a galaxy far, far away and you're not going to find another moto helmet like it. Shop now at foxhead.com/us/mx before this limited collectors items is gone forever.
---


Star Wars R2-D2 Ultrasonic Cool Mist Humidifier
|

The Star Wars R2-D2 Ultrasonic Cool Mist Humidifier adds moisture to any room and may help soothe cough and sinus congestion. The unit is whisper silent with adjustable mist output and an auto off function. It has a 1 gallon capacity and lasts up to 24 hours. Get yours today for only $59.99 here at Target!
---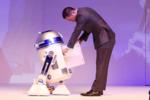 ICYMI: New R2-D2 Refrigerator Delivers Cold Drinks To You
|

Just in case you missed this announcement from June, a company in Japan has released a new video showcasing a R2-D2 Refrigerator they plan to release next year. The price is yet to be determined but I'm going to guess this piece will be several thousand. The idea is cool but, I'm just not impressed with the speed of the droid itself. My three year old can make beer runs faster than this thing.
---
---