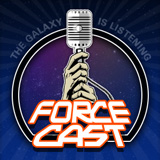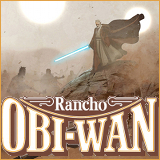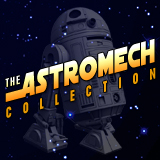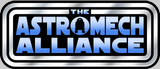 R2-D2 Focused Collecting News


Star Wars R2-D2 Ultrasonic Cool Mist Humidifier
|

The Star Wars R2-D2 Ultrasonic Cool Mist Humidifier adds moisture to any room and may help soothe cough and sinus congestion. The unit is whisper silent with adjustable mist output and an auto off function. It has a 1 gallon capacity and lasts up to 24 hours. Get yours today for only $59.99 here at Target!
---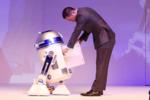 ICYMI: New R2-D2 Refrigerator Delivers Cold Drinks To You
|

Just in case you missed this announcement from June, a company in Japan has released a new video showcasing a R2-D2 Refrigerator they plan to release next year. The price is yet to be determined but I'm going to guess this piece will be several thousand. The idea is cool but, I'm just not impressed with the speed of the droid itself. My three year old can make beer runs faster than this thing.
---
---




R2-D2 Shower Head By Oxygenics
|

This is the droid you're looking for! This R2-D2 shower head is going to be released in November at Bed Bath and Beyond stores.
---
---
---
---
---


Star Wars R2-D2 Bop It Game
|

Twist it, pull it, and take the game out of this galaxy with this R2-D2 version of the classic Bop It game! This Star Wars version of the classic Bop It game works just like the original, but with an intergalactic twist. The game commands you to take certain actions in the voice of C-3PO, and you have to respond as fast as you can. If you get it right, you get another chance – but if you don't, you're out! The commands get faster the longer you go on, and you'll hear the sounds of the loyal droid R2-D2 as you play. you'll have to be at the top of your game to win at Bop It R2-D2! More here.
---




JAKKS Pacific 18-Inch R2-D2
|

Here are the official shots from JAKKS for their 18-Inch R2-D2.
---


R2-D2 3D Deco Light
|

Check out this adorable little R2-D2 3D deco light. designed as a night light of sorts, it mounts to your wall and is operated by two AA batteries. Thanks to Jeditemplearchives.com for the pic!
---
---
---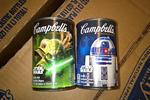 R2-D2 Campbells Soup Can
|

Check the soup aisle for one of these cool new R2-D2 soup cans from Campbells. There are a few other designs, but all we care about here is R2-D2!
---
---
---



The Force Awakens R2-D2 And C-3PO Action Figure Two Pack
|

I haven't seen any single carded R2-D2 action figures for The Force Awakens yet. However, there is this two pack coming with what appears to be some type of weapons system that mounts to his legs. Will this be in the movie? Good Lord I hope not!
---
---